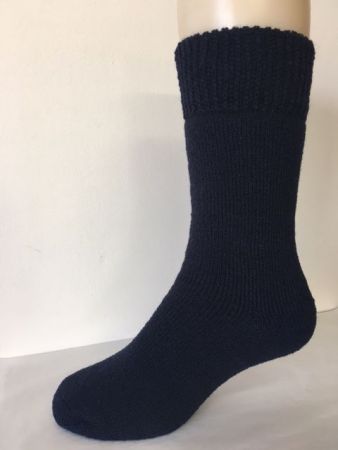 50% Acrylic
30% Wool
20% Nylon

Mid weight wool blend sock. Assorted colours available. Will depend on what we have in stock at time of ordering.

The wool blend is knitted in a terry loop construction; this terry loop air cavity captures the body heat released from the body and stores it for warmth and comfort.

We strategically place the nylon to the outside of the sock for greater durability, and to accommodate a wide range of footwear.

Great value for a 3 pair pack!!!!!!!!